SCDigest Editorial Staff
SCDigest Says:

By leveraging the rail carrier assets, Hunt is able to run its intermodal business with just some 2000 trucks. That means it is averaging about $900,000 per truck per year in that unit

.

---

The truckload shipping industry in the US is a nearly broken business model, says Thom Williams, a former trucking industry executive and now consultant to the industry at Amherst Alpha Advisors LLC.
"Standard truckload shipping has become a commodity business that is not likely to ever leave much if any profit for the carriers until the structure and relationships within the industry change," Williams says.
Clearly, freight volumes and shipper demand have fallen substantially since the recession started in early 2008, and the collapse along with the financial system later that year.
While the economy is recovering, Williams says he doesn't see the demand for construction materials and many consumer durables coming back strongly any time soon. These categories in the past represented significant share of the truckload market.
The spike in logistics costs, driven largely by rising oil and diesel prices in 2006-2008 also forced more attention to transportation costs and how to reduce them – a state that Williams says will be permanent.
Combined with Green Supply Chain initiatives, this increasingly means changes in packaging that reduce the footprint and weight of the freight that is being moved.
"Shippers have simply learned how to ship the same freight in less space, which further reduces demand for carriers," Williams says.
Transportation professionals, in concert with the increased overall focus on logistics costs, continue to become more and more sophisticated – and to use increasingly powerful tools. Combined, these have given shippers even more advantage over carriers.
"Consider the various bid optimization systems that many software providers now have," Williams said. "They've been around for awhile, but it's only been in the past few years that they have really taken off beyond just a relatively few of the largest shippers."
What that means, he says, is that shippers can "now have almost complete visibility to everyone's rates, play them off against each other, and select the optimum carrier and rate combination," he adds. "It further commoditizes the carriers."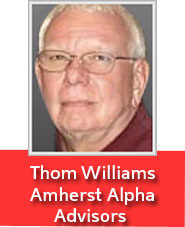 All this is good for shippers, of course, as TL rates are likely to remain depressed for the foreseeable future. But the "broken model" of the industry also means there will be changes that may not all be good for shippers.
Push to Intermodal
Two of the US' largest truckload carriers, JB Hunt and Schneider National, have largely transformed their businesses away from long-haul truck load moves towards intermodal.
In this model, the carrier books the entire journey end-to-end and takes custody of that movement, but is in reality only directly moving the freight to and away from the origin and destination rail ramp. A rail carrier does most of the actual freight movement.
This is a financial boon to the truckers – they offer a somewhat more differentiated service versus straight TL carriage, and they get to book the revenue and profit without needing to invest in the assets used in the majority of the move.
(Transportation Management Article - Continued Below)