As excellent as part 1 of our two-part videocast series on The End of Cheap Oil was, part 2 was even better.
Both broadcasts featured Chuck Taylor of Awake! Consulting, a long time llogistic executivewho has dedicated his career now to sounding the alarm over the very real risks related to "Peak Oil."
We're not going to run out of oil any time soon, Taylor says - but the era of relatively cheap oil is gone forever, he says.
To view the full broadcast, see The End of Cheap Oil Part 2
The two graphics below are slides from the Videocast, summarizing Taylor's view of what we can expect over the next few years.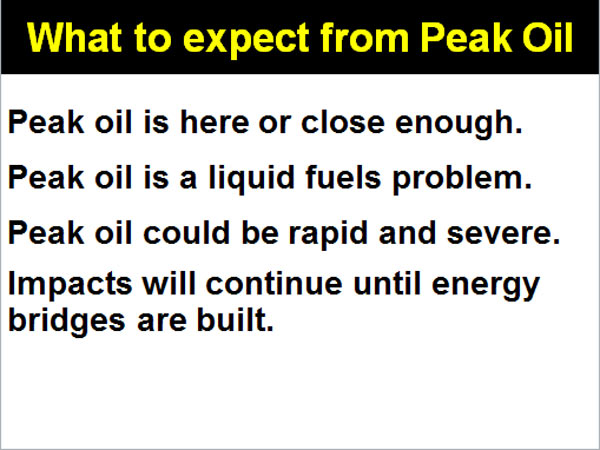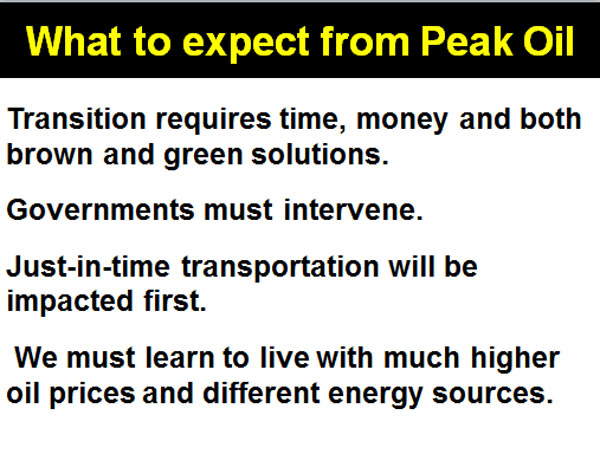 Source: Chuck Taylor

Most of these predictions should be fairly self-explanatory, but Taylor's detail is definitely worth hearing - you will have to view the broadcast to benefit from that.
Have a comment? Send it at the Feedback button below.