Supply Chain Visibility is clearly one of the most important topics in supply chain management today and a top focus area for most companies.
That's why we focused on Visibility for our latest edition of the SCDigest Letter, just released.
In that Letter, we offer two views of supply chain visibility, the first of which shown below. That initial concept of visibility, from the late 1990s to 2005 or so, had a very logistics-dominated orientation - where's my stuff? It generally focused on three main objects: inventory, orders and shipments. The concept of event management, largely focused on meeting milestones in the shipment of goods, was also part of this initial framework.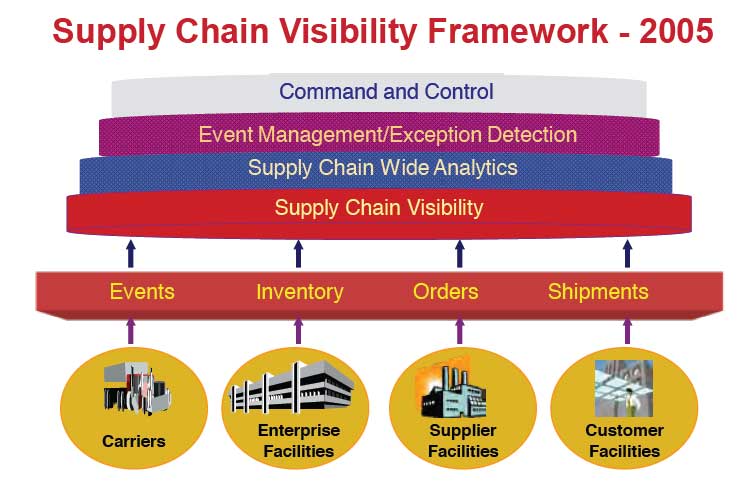 Source: Supply Chain Digest Letter on Supply Chain Visibility 2012
In the past few years, a more all-encompassing view of supply chain visibility has taken hold. Today, while "where's my stuff?" is still critically important, visibility is also understood to mean a near real-time view into demand and supply, performance managent and more, as shown below.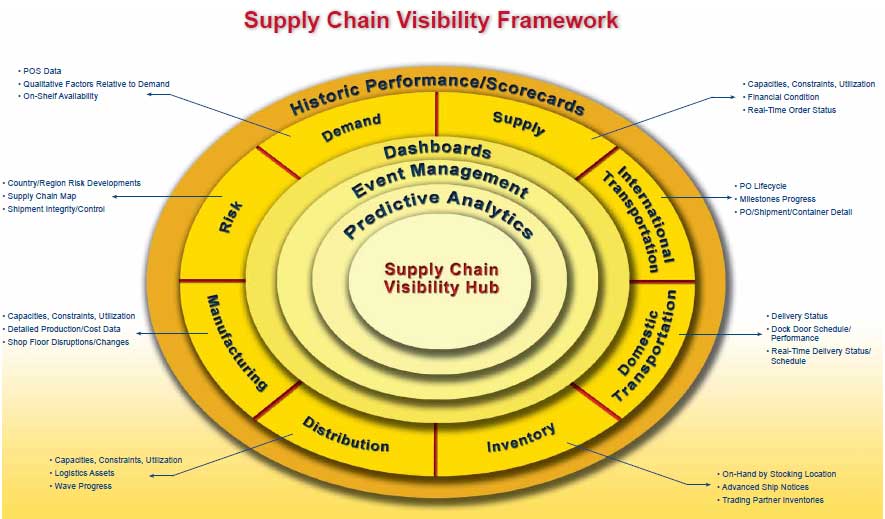 Source: Supply Chain Digest Letter on Supply Chain Visibility 2012
We believe that supply chain analytics will increasingly be an essential element of the supply chain visibility equation as well.
To download an e-version of the full 16-page Letter, go to the Supply Chain Visibility Resources Page.
Have a comment? Send it at the Feedback button below.