We hope you saw our interesting On-Target newsletter article this week, which did a review of 2011 in graphs and charts (see The Supply Chain Year in Numbers and Graphs).
From that article is the graphic below, showing US factory utilization from 2010 through the end of 2011.
As you can see, the US ended the year at a rate of just under 78%, the result of a long steady climb from the bottom of the recession, when utilization reached a post-recession low of 65% in June of 2009.
With almost no new capacity being added, and a modest economic recovery, utilization climbed rapidly towards the end of 2009 and through 2010. The rate climbed about 4% points last year, for example.
But the measure barely ticked up in 2011, rising just a little over 1 percentage point for the year, as GDP growth through the first three quarters was weak.
The long run US average over the past 40 years in 80.4% utilization.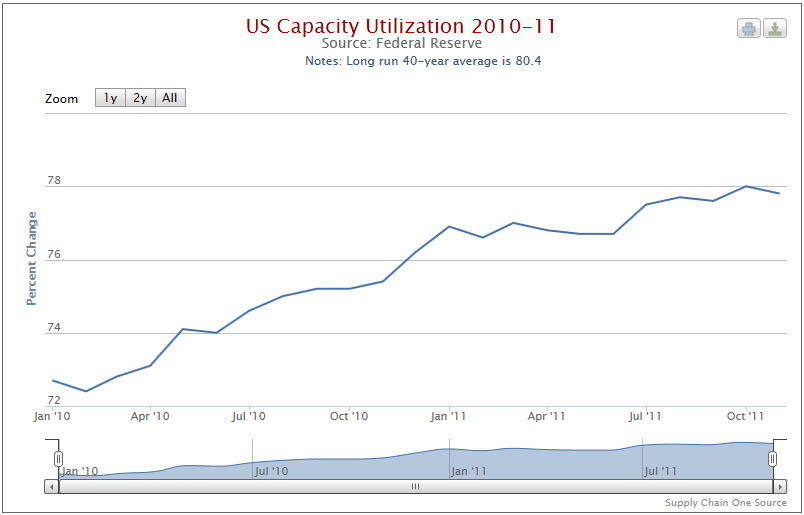 Higher utilization rates of course increase demand for workers, give manufacturers much more pricing power, and create economic momentum.
Have a comment? Send it at the Feedback button below.