What Low Cost Country (LCC) really does offer the lowest total landed cost?
It isn't China, that's for sure, according tp the most recent, just release Manufacturing-Outsourcing Cost Index from the consultants at AlixPartners. As shown in the chart below, Mexico has emerged as the clear winner, when comparing total landed costs versus the cost to produce in the US, coming in at just 75% of the US total, average a "basket" of different goods and components.
China, by comparison, only offers a landed cost that is 88% of the US cost - a margin that in many cases make economic sense.
We will note that the recent rise in relative landed cost in part comes from from the falling value of the dollar versus the currencies of each of these countries.
Outsourcing Costs in Various LCCs Versus US Costs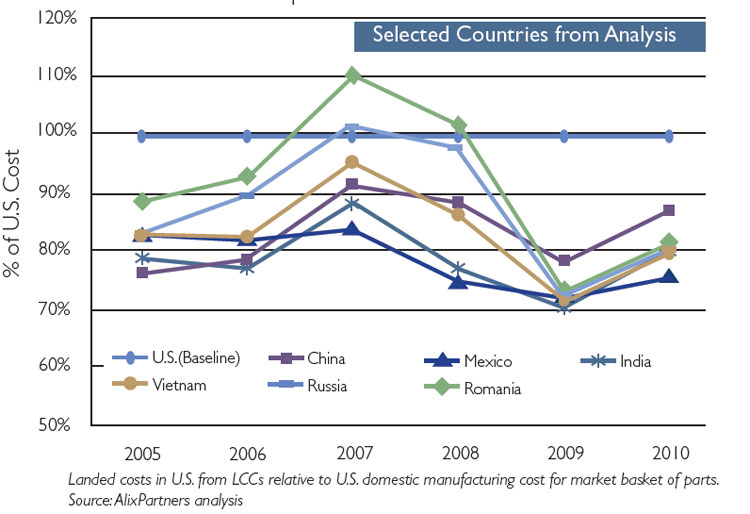 The analysis also said that based on assumptions about where three main cost drivers are headed (Chinese labor costs, value of the Yuan currency, and international shipping), China's costs versus the US are likely to be at parity by 2015 - supporting predictions done by others such as the Boston Consulting Group in 2011.
You will find more detail in our full story here: Yet Another Report Sees China's Manufacturing Advantage Shrinking

Have a comment? Send it at the Feedback button below.