Earlier this year, Chief Supply Chain Officer (CSCO) Insights issued a report on network inventory management, looking specifically at how growing network complexity is making inventory management excellence an increasing challenge.
We bring this up because later this month, we will host a new Videocast that summarizes this report, including data from the survey results of more than 300 respondents, and five new ideas for improving network inventory levels. You can learn more, or register for the event, here: Improving Inventory Management Across Complex Supply Chain Networks.
From that report is the chart below, in which respondents were asked to rate their level of technology maturity for managing network inventories holistically.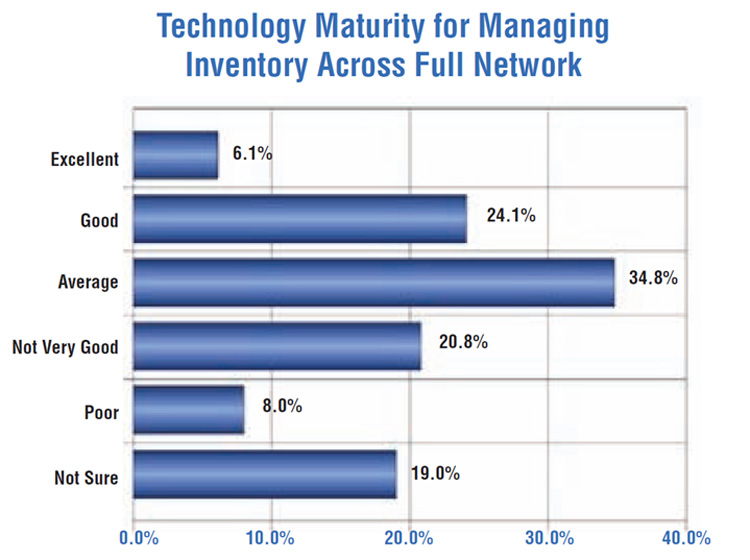 Source: CSCO Insights
As can be seen, just 6.1% of respondents consider their current level of technology support to be Excellent. Another 24% say such support is Good.
That obviously leaves the majority at Average or below levels - indicating both challenges and opportunities. Such technology support can range from visibility systems to the software category of Inventory Optimization and more.
We look forward to seeing you on the full broadcast.
Have a comment? Send it at the Feedback button below.