It's no secret that a combination of factors are making today's supply chain networks more complex, ranging from globalization to multi-channel commerce and more.
That, naturally enough, puts added pressure on inventory management, especially as many companies lack the tools to extremely well manage inventory holistically across multiple echelons of their supply chains.
Network inventory management was the topic of a recent survey and report from CSCO (Chief Supply Chain Officer) Insights, the research arm of SCDigest. From that report is the graphic below, which asked respondents by how much they believed it was possible to reduce their current network inventory levels through a combination of process and technology improvements.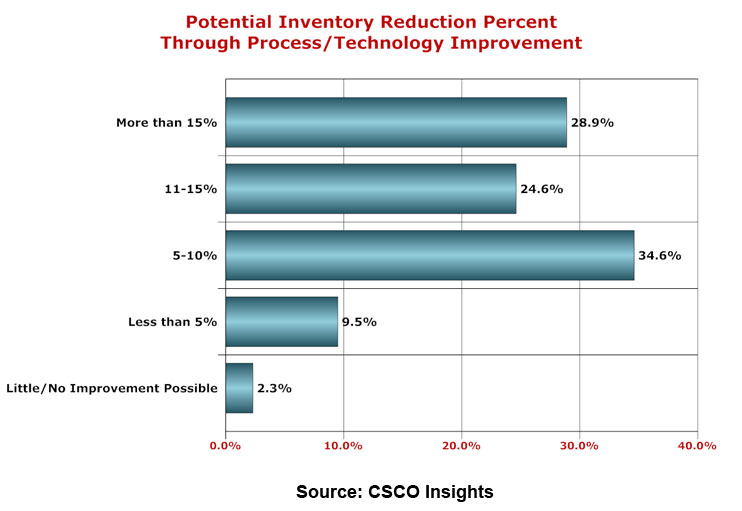 As can be seen, almost 29% believe reductions in total inventory of more than 15% would be possible. Another 24.6% see opportunities to reduce inventories by 11-15%. Just 2.3% see little or no opportunity to reduce network inventories - and we many of those are missing something.
The full report contains a number of charts on issues and strategies relative to network inventory management, and offers five strategies companies can consider to improve their network inventory performance. It is available here: Supply Chain Executive Brief: Five Strategies for Reducing Supply Chain Network Inventories.